THE PLAYERS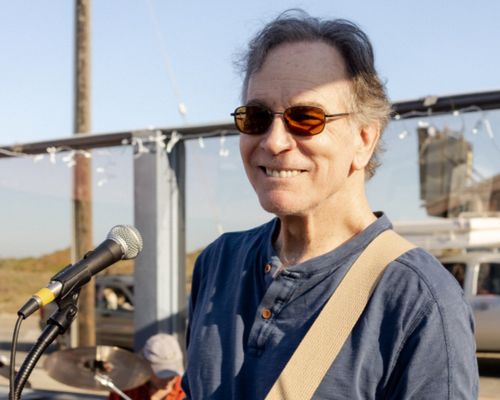 Jim Benish
Vocals, Guitar
Jim grew up in Southern California and his first music gig was singing with the boys choir on Lutheran Hour radio broadcasts.  Wanting to explore the rock n roll life, he made a living for ten years as a singing bass player, before growing up to get a real job and raise a family.
Always loved playing the guitar and tried to steal something from every good player in every genre from ratpack to rock.  Picked up slide guitar along the way from listening to Ry Cooder, Billy Gibbons, and Joe Walsh and others. Tom Petty Band's Mike Campbell is a current favorite, along with Mark Knopfler.
Moved to the Central Coast in 2012 and feels living here is the best to be found anywhere.  He also feels very fortunate to have run into guys with similar music backgrounds and tastes, who endeavor to play the best in classic rock, which is of course, still the best rock out there.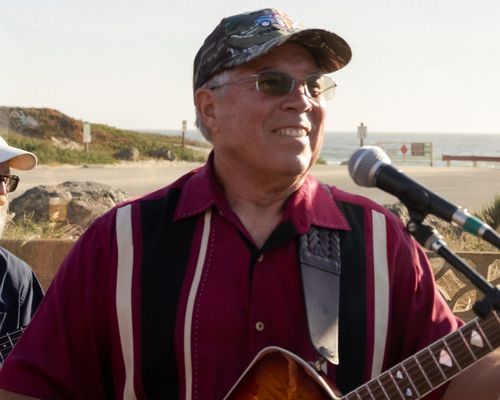 Ben Davis
Vocals, Gutar, Keys, Percussion
Ben's Central Coast Musical journey began while working on a post graduate degree at Cal Poly. His experience performing in bands, vocal studio work, and recording with his band at LA's famed Western Studios gave him a desire to continue exploring his favorite art form. Outside class hours would find him performing as a single at local taverns and folk clubs from the Anderson Hotel and the New Eye in SLO to the Embarcadero in Morro Bay. Working with local musicians as a band member, recording, and performing in tribute shows over the years has led to Ben's outlook on life, music is the broom that sweeps from the soul the dust of everyday life. Let's all keep sweeping…
Thanks to Drummer Dave for 18 years of music together and creating ShopRock's lineup. Peace and grace….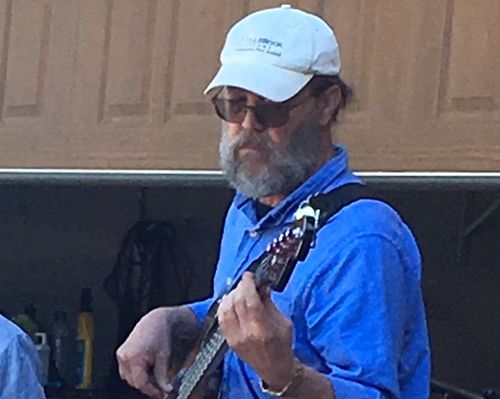 Randy Cheek
Bass
Bassist Randy is a native Californian and central coast resident of nearly four decades. Now retired, his working days included building and repairing guitars and other stringed instruments, performing and teaching music, and a stint in public service with SLO County.
The music bug bit hard in the late sixties, and he soon took up the guitar and bass, learning the ways of basic rock and blues from friends in the garage. A few semesters of college music studies followed, laying the foundation for jazz experience and opening the ears to every variety of music. From the orchestra pit to Sunset Blvd., big band jazz and bebop to honky-tonk house band, studio bass to solo originals at the coffee shop, variety really has been the spice of life. And now it's come full circle, back to live rock'n'roll with friends, all and only because it's so much fun.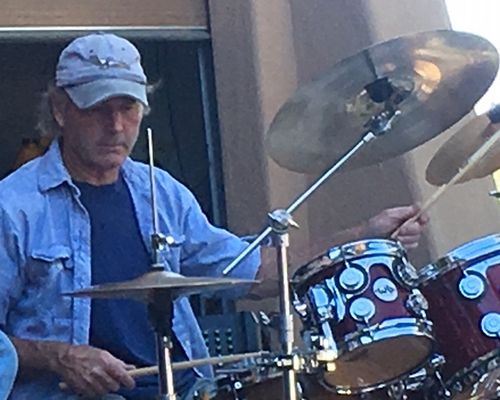 David Hollister
Drums
Inspired by his cousin who played drums, David, at the age of 11, became passionate about becoming a drummer.  Being self-taught by playing to his favorite LPs, he started playing in bands at the age of 15.
David was always in search of the perfect in the pocket groove and energy from playing his drums.
Working in the building trades by day for 35 years, he always made time to perform in his bands wherever he was living.
Playing in bands in Santa Barbara he later moved to Austin, Texas then to Colorado.  He toured many of the western states and Canada, traveling by bus with theater production stage bands, all original groups and copy bands, playing country rock, blues, funk, dance, and rock n roll
From concert halls to clubs to outdoor summer concerts to recording studios, he has never stopped following his passion to drum.
Moving from Northern California to Arroyo Grande in Central California, in 2002. David began playing with an all 60s Rock n Roll band for 13years.
Looking for something new and having met some good players in the area David wanted to start his own band. With his new musician friends jamming in his wood-working shop, the band ShopRock was created.  David is thankful to the members of ShopRock for their creativity, musicianship and good old-fashioned fun to help keep his love of drumming alive.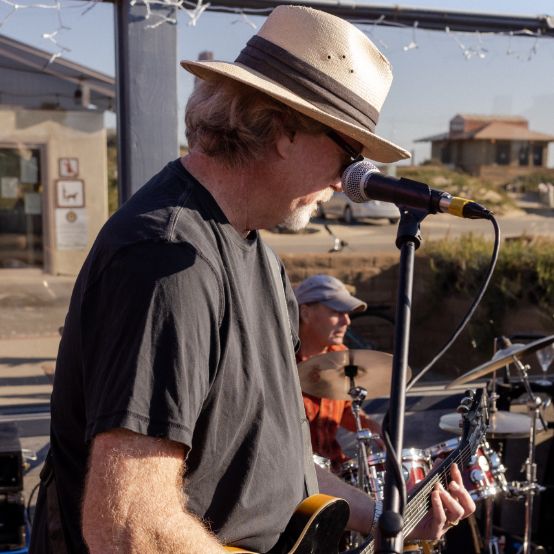 Glenn McArdle
Lead Guitar, Vocals
Glenn cannot remember a time in his life when he wasn't playing guitar. He has played guitar in just about every setting and genre. From studio work to live bands, from country to rock to Christian - writing, performing, teaching,  recording - always with a guitar in hand. Growing up in southern California, playing in a myriad of bands and everything from an Alice Cooper tribute band to writing and performing contemporary rock flavored worship in concerts and services.
His biggest guitar influences (that he realizes!) are Lukather,  Paisley, Slash, Gilmour, ,Blackmore, Moore, and of course Beck and Page. He most enjoys playing rock, blues, southern rock and a smidgen of pop.
ShopRock with its's exceptional musicianship, rock roots and guitar centered music is a very happy place for Glenn on the beautiful Central Coast he has called home for the last 30 years!